Firearms & Weapons Charges Attorney in Catonsville, Maryland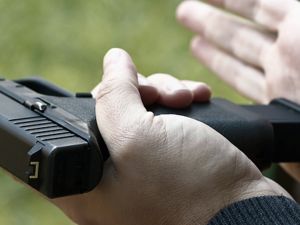 Police and State's Attorneys tend to take handguns, firearms, and weapons charges very seriously. For that reason, the potential consequences of a conviction can be severe. If you've been charged with one of these charges, you are facing significant jail time even for a first-time offense.
The laws relating to handguns and firearms are some of the most convoluted and complicated in the State of Maryland. In addition to that, the nomenclature of firearms in a unique language unto itself. Knowing what a regulated and an unregulated firearm is, magazine limits, barrel length restrictions, Handgun Qualification Licenses, Concealed Carry Permits, etc. is just the beginning of what it takes to successfully represent a client in this complex area of the law.
Hiring a knowledgeable firearms attorney will help simplify a complicated process and provide you with the best opportunity for success. Call BSS Law to speak with handguns, firearms, and weapons charges attorney today.