Estate Planning Attorney in Catonsville, Maryland
CONTACT THE OFFICE OF BSS LAW, LLC TODAY!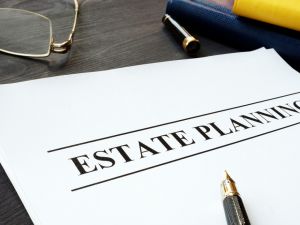 Estate planning is often the most overlooked aspect of financial planning. Just about everyone tries to save for their future. Hopefully, you begin pretty much as soon as you enter the workforce. Investing in your retirement through 401(k)'s, Roth IRA, Traditional IRA's, Savings Accounts, Checking Accounts, Investment Accounts. However, most people subscribe to a set it and forget it philosophy when it comes to savings. Money is deducted from your paycheck and you don't really even think about it after that.
The problem is that without proper estate planning, your family will be left without instructions as to how to distribute your assets when you pass. No one ever enjoys contemplating their own passing, but failure to plan in advance can leave your estate in confusion.
Everyone, regardless of the value of their assets, needs estate planning documents. BSS Law encourages all clients to prepare three vital documents:
Last Will and Testament

Power of Attorney

Advanced Directive (Living Will)
These documents are all critical to ensure that your assets are protected and that you are protected if you are ever unable to make decisions on your own behalf.
A Last Will and Testament obviously provides instructions to your Personal Representative (Executor) as to how you want your assets to be disbursed upon your passing.
A Power of Attorney allows a trusted individual to manage your financial decisions if you become unable to make those decisions for yourself.
An Advanced Directive allows a trusted individual to manage your health care decisions if you become unable to make those decisions for yourself.
Each of these documents serves a specific function and will help streamline and simplify your estate administration.Call BSS Law today to speak with an estate planning attorney today.